!
Vancouver Winter Salmon Fishing Update
Mid November 2017
It looks like we are going to have another productive winter chinook salmon season. Like last year, we have had another encouraging start to our winter fishery in Vancouver Harbour, Howe Sound and the Gulf Island's. There seems to be decent numbers of fish in most of the normal winter haunts. We have spent quite a few days on the water over the last few weeks, including and highlighted by an excellent 4 day Bowen Island Trip with a great couple (JT and Shannon)!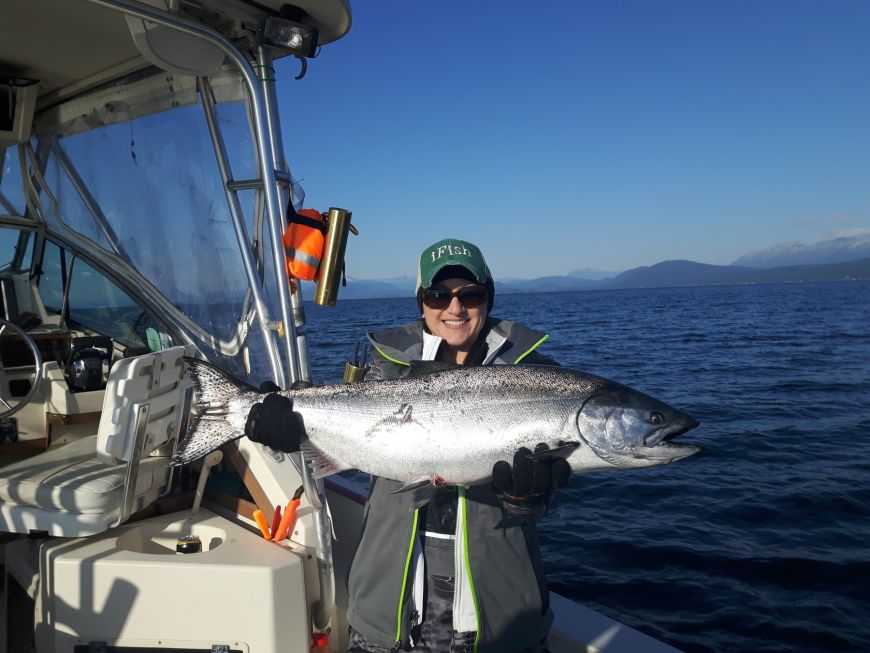 Over the last few weeks, we have had our fair share of varied weather conditions. We have enjoyed summer like sunshine and battled through Arctic winds and even a few snow flurries. As we move into December, the weather will likely be a little more consistent as winter sets in for a few months. We have covered lots of water in recent weeks and found quite a few undersized and some nice legal fish into the mid teens. Interestingly enough, the ratio for legals to undersized was actually higher in October than in November. The last couple weeks has provided better action, but some days you have to weed through the undersized to get a legal.
We have spent most of our time in Howe Sound, but we did take advantage of some calm weather to head to the Gulf Islands and further up the Sunshine Coast last week. We found pretty good action in both areas, with good numbers of undersized and a few legals. As usual, we are fishing smaller spoons and hootchies fairly close to the bottom. Look for bait and there will be fish around it at some point.
In the winter months, we don't change things up all that much in terms of our fishing gear. Over the years we have found a handful of set ups that work exceptionally well in our Vancouver winter salmon fishery. Here is a list of our go to spoons/hootchies/flashers in the winter:
Gibbs Delta- G Force:
Bon Chovy and Trailhead (3.0 or 3.5)
Gibbs Delta - Skinny Gs:
Outfitter and Bon Chovy
Silver Horde Kingfisher:
Irish Cream, Herring Aide and Homeland Security
Silver Horde Coho Killer
: Irish Cream
Yamashita Hootchies:
Green and Chartreuse Spackleback and plain glow
Gibbs Delta Guide Series Flashers:
Madi, STS, Lemon Lime and Bon Chovy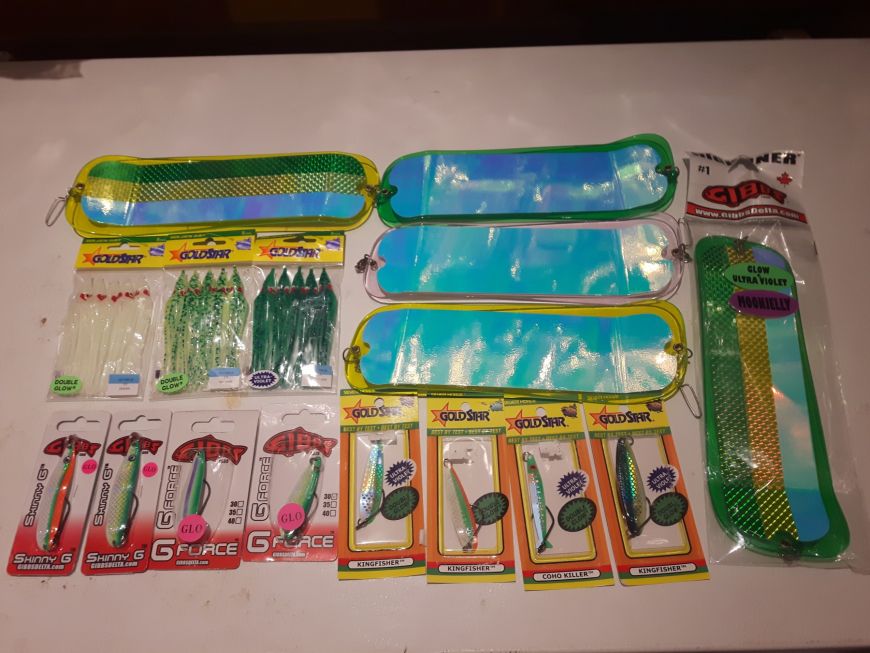 Winter is truly a spectacular time to fish in the Vancouver area. It is not just the consistent fishing, it is also about where we travel to get to the fishing grounds and what we see while trolling and traveling to the fishing grounds. We are often spoiled with a post card like backdrop and frequent wild life sightings!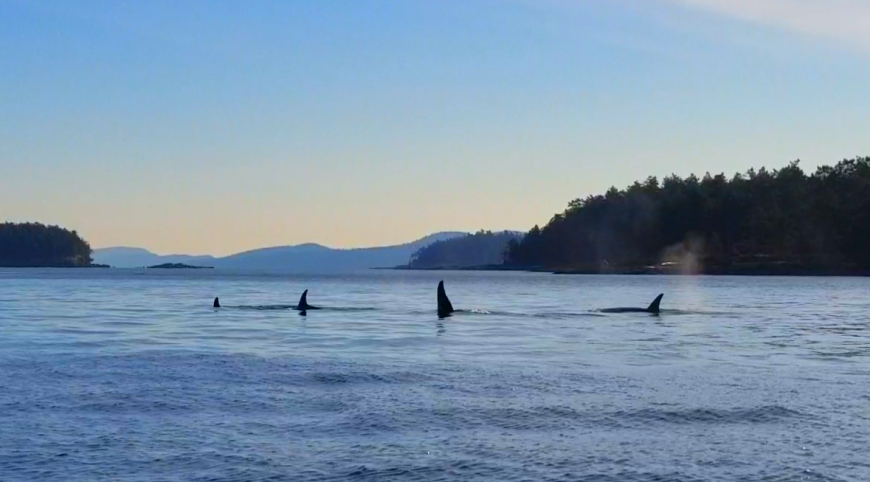 Give us a call to set up a winter chinook charter! Better yet, check out our Bowen Island winter fishing packages! Great accommodation, amazing scenery and consistent salmon fishing, crabbing and prawning!
bonchovy.com/site/fishing-packages/bowen-island-winter-chinook-salmon-package.html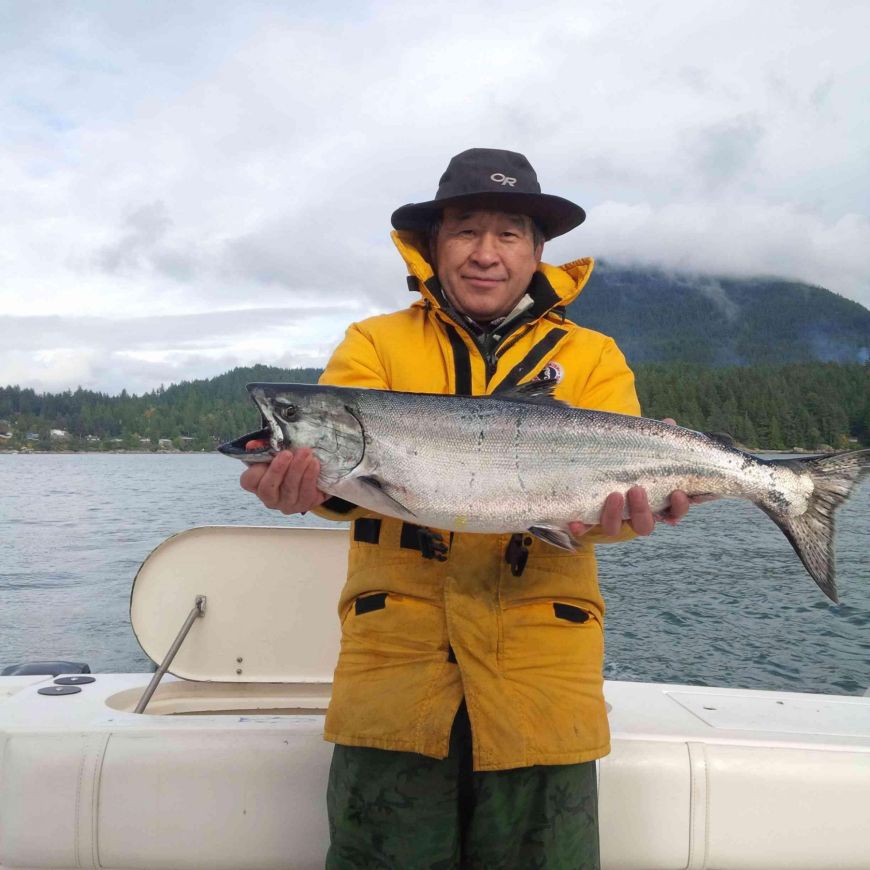 We are looking forward to winter and winter fishing salmon fishing in Vancouver, BC !