Vancouver Winter Chinook Update , December 21st/17
The last few weeks have provided local anglers with good weather and consistent winter chinook salmon fishing. There has only been the odd tough fishing and weather day so far this month. Hopefully things continue into the New Year!
It doesn't seem like there is a real hot spot right now, it seems like all the usual winter chinook spots are holding fish depending on the day. If you don't find bait or fish in one spot, you can always make a move, or just stick it out and wait for fish to move in. There has been fish in Vancouver, Howe Sound and the Gulf Island's. We typically try and go where conditions are the nicest! Calm water is the best water! The nice thing about the winter months is that when the Squamish winds are blowing in Howe Sound, it is usually calm in Vancouver Harbour. If it is blowing in Georgia Strait and Vancouver Harbour, it is usually calm in Howe Sound.
As usual a variety of different lures will catch winter chinook. We usually stick to smaller G Force, Skinny G and Silver Horde Spoons with green/white/chartreuse type colour combinations. We have also had good success on hootchies so far this winter. Plain white glow and green and chartreuse spacklebacks have been our favourites. We been running our spoons behind Gibbs Delta Guide Series STS, Lemon Lime, Bon Chovy and Madi Flashers like usual. Our charter and tackle shop on Granville Island has all the right gear for winter fishing in Vancouver.
Over the last few years, our winter and spring chinook fishery in local waters has really improved. The reason for this is pretty simple.....food!! A couple key things have happened in recent years. Let's hope things continue!
The local herring population in Howe Sound has increased dramatically in recent years. Herring is a staple for immature chinook and now that the local biomass is increasing, the salmon, whales, birds and marine mammals are loving it. This herring revival so to speak, is not by fluke, it is due to the hard work by the Squamish Streamkeepers. Have a look at this link, it shows what this hardworking group has been up to in recent years. www.squamishstreamkeepers.net/streamkeepers/Herring.html Hopefully in years to come our government will realize and act upon the vital importance of herring in our waters. The Squamish Streamkeepers deserve a massive thank you for their hard work. Hopefully the DFO can follow their strong lead and help in rehabilitating and protecting herring habitat, they are so important! When the herring got wiped out by industry in Howe Sound years ago, nothing was done by government to bring them back, glad to see that a bit of luck and hard work by volunteers has made a big difference!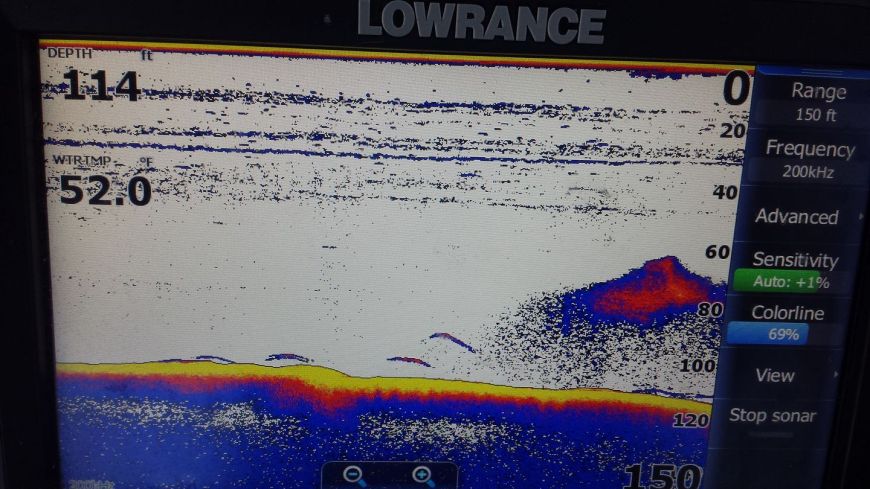 2. Anchovies have also established themselves in Howe Sound.....big time! Over the last few years, a significant portion of the local
chinook diet is being made up of anchovies. This additional food source has been present in Howe Sound in volume since 2015 and has significantly helped and attracted fish, birds and mammals in Howe Sound. Check out this fantastic film by Bob Turner
documenting the anchovies in Howe Sound.
We are pretty busy with charters between Christmas and New Years, but have a few days available if you would like to get out on the water. We will be announcing the details of our WINTER CHARTER SPECIAL early in the New Year. We have been running our Winter Special from January 15th to March 31st for over 10 years and it is one of our most popular charters of the year.
Merry Christmas and Happy New Year to everyone! We are hoping for a fishy 2018!